---
NEW ! (login requested)
Photo Gallery
Slides of Invited Speakers
Abstracts of Posters
---
---
Registration / Payment
closed
---
Poster Abstract Submission
closed
---
---
---
---
---
---
---
Sponsors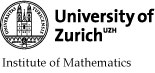 ---
SAMHYP2011
Numerical methods for hyperbolic equations Recent trends and future directions
February 18-19, 2011
ETH Zurich, Switzerland
---
For more pictures click Pictures Gallery

Slides Talks / Abstracts Posters
(login requested)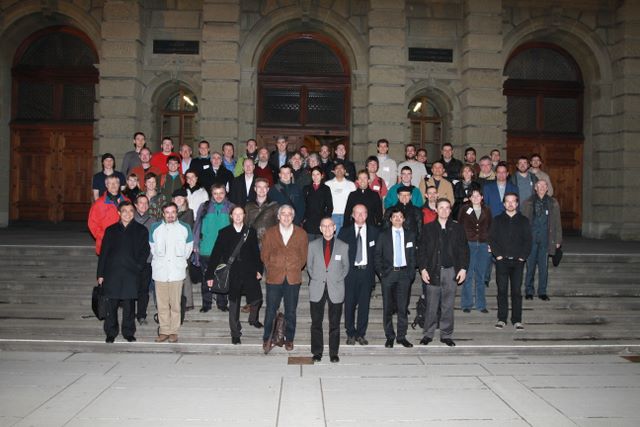 Conference Description
This conference will be organized to mark the 65th birthday and the subsequent retirement of Professor Rolf Jeltsch and we envisage it as an occasion to honor the numerous contributions of Professor Jeltsch to numerical analysis.
The conference will include the following themes:
Analysis of numerical schemes for hyperbolic conservation laws in multi-d
Computational modeling of plasmas
Uncertainty quantification of parametric hyperbolic conservation laws
Multi-level and adaptive methods for kinetic equations
The lectures are by invitation only. There will be a contributed Poster Session for young scientists to advertise their work.
Invited Speakers
| | | |
| --- | --- | --- |
| Rémi | Abgrall | INRIA Bordeaux |
| Timothy J. | Barth | NASA, Ames Research Center |
| Björn | Engquist | University of Texas |
| Martin | Gutknecht | SAM - ETH Zurich |
| Smadar | Karni | University of Michigan |
| Philippe G. | LeFloch | University Pierre et Marie Curie, Paris |
| Randall J. | LeVeque | University of Washington |
| Siegfried | Müller | RWTH Aachen |
| Olavi | Nevanlinna | Aalto University |
| Giovanni | Russo | Università di Catania |
| Achim | Schroll | University of Southern Denmark |
| Chi-Wang | Shu | Brown University |
| Eitan | Tadmor | University of Maryland |
| Tao | Tang | Hong Kong Baptist University |
| Manuel | Torrilhon | RWTH Aachen |